Different colors of this dual hooks dog leash.
- Black
- Black Reflective
- Red
- Cyan
- Fluorecent Green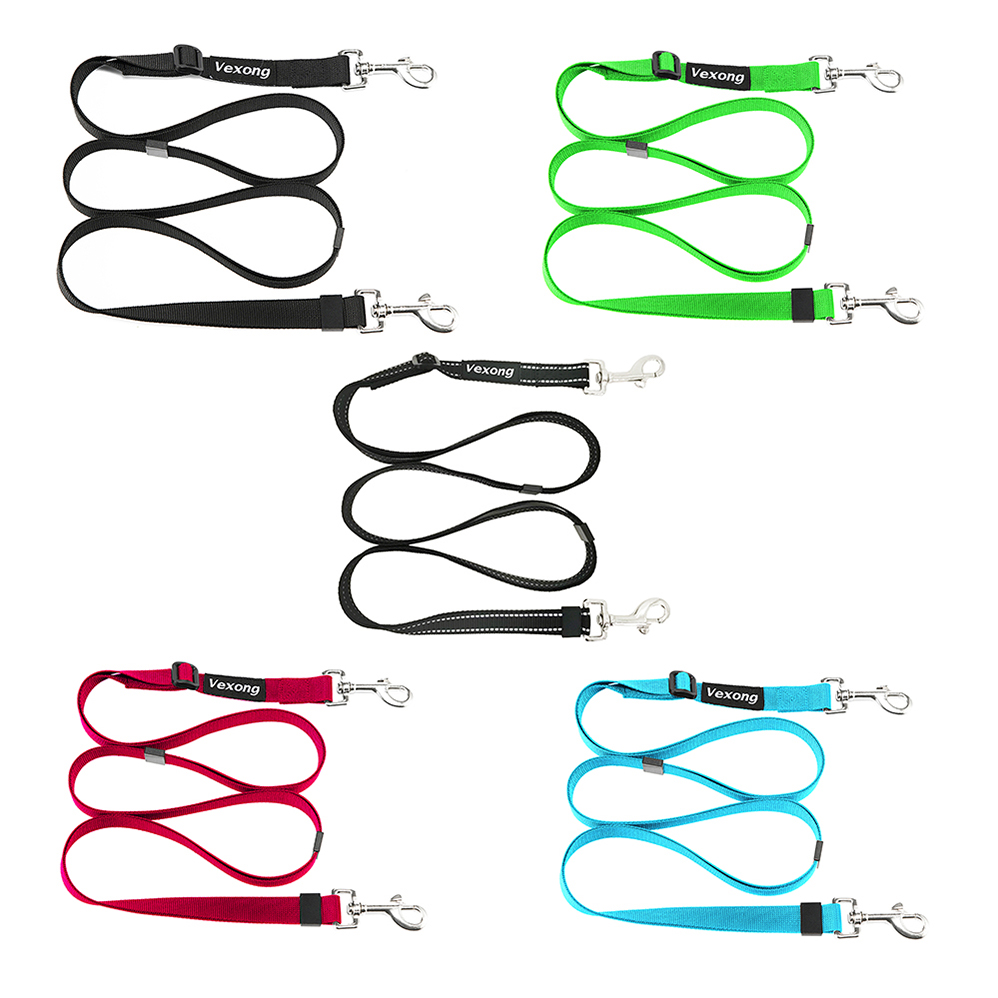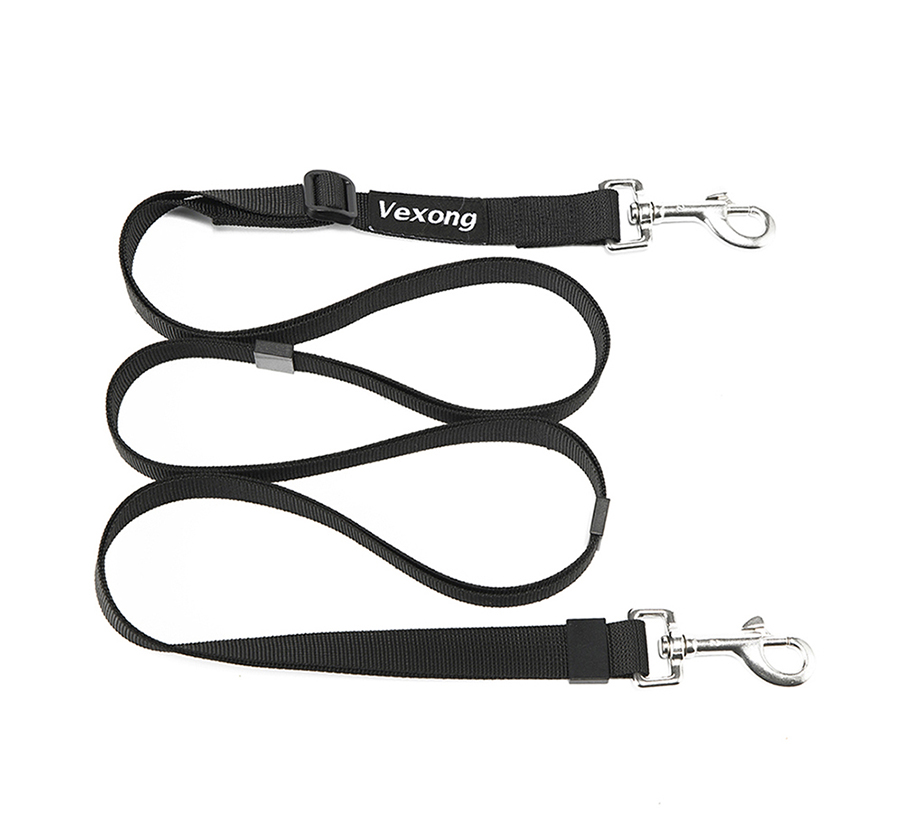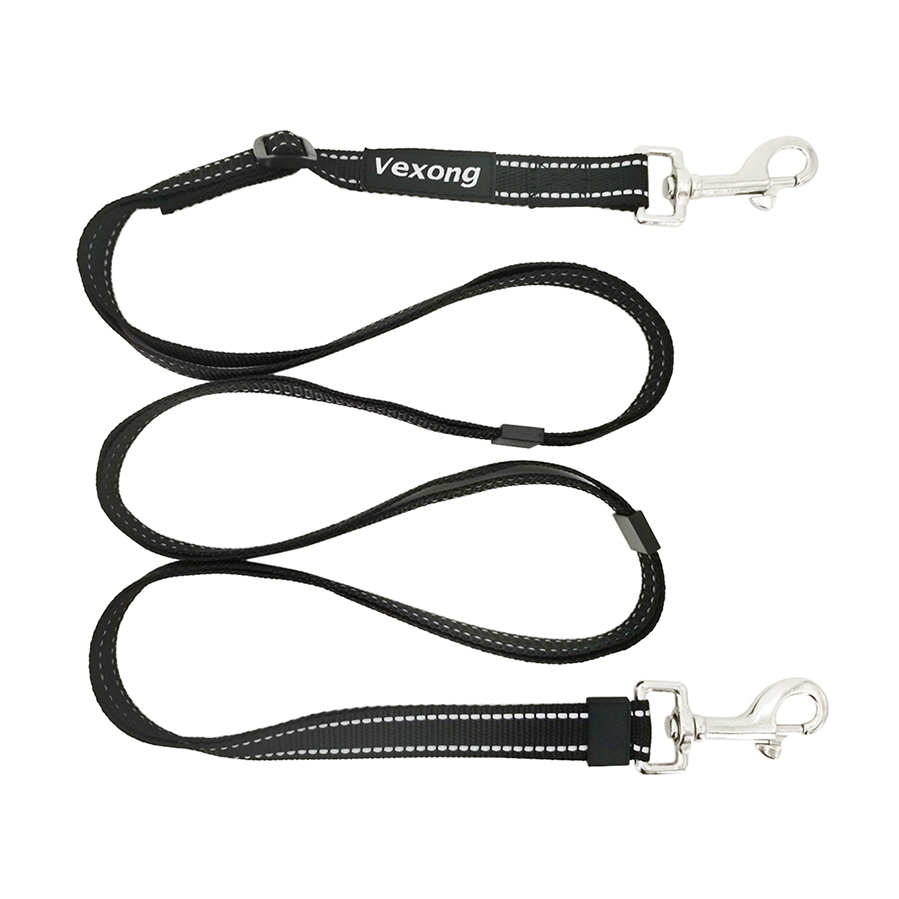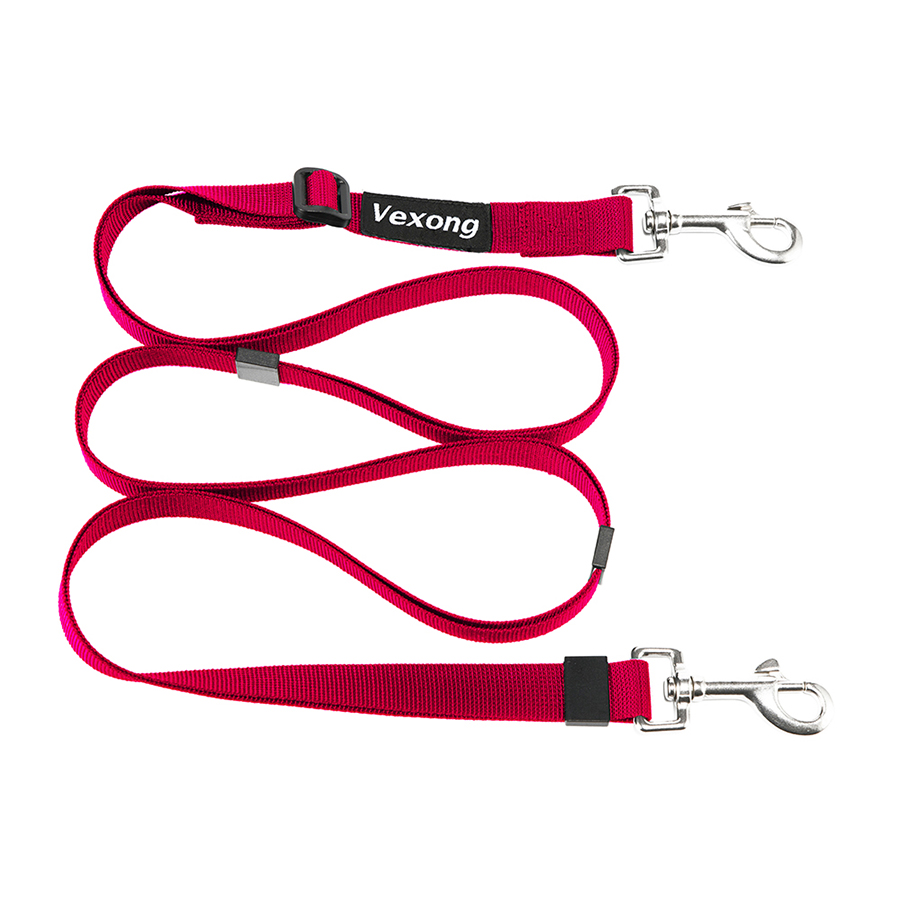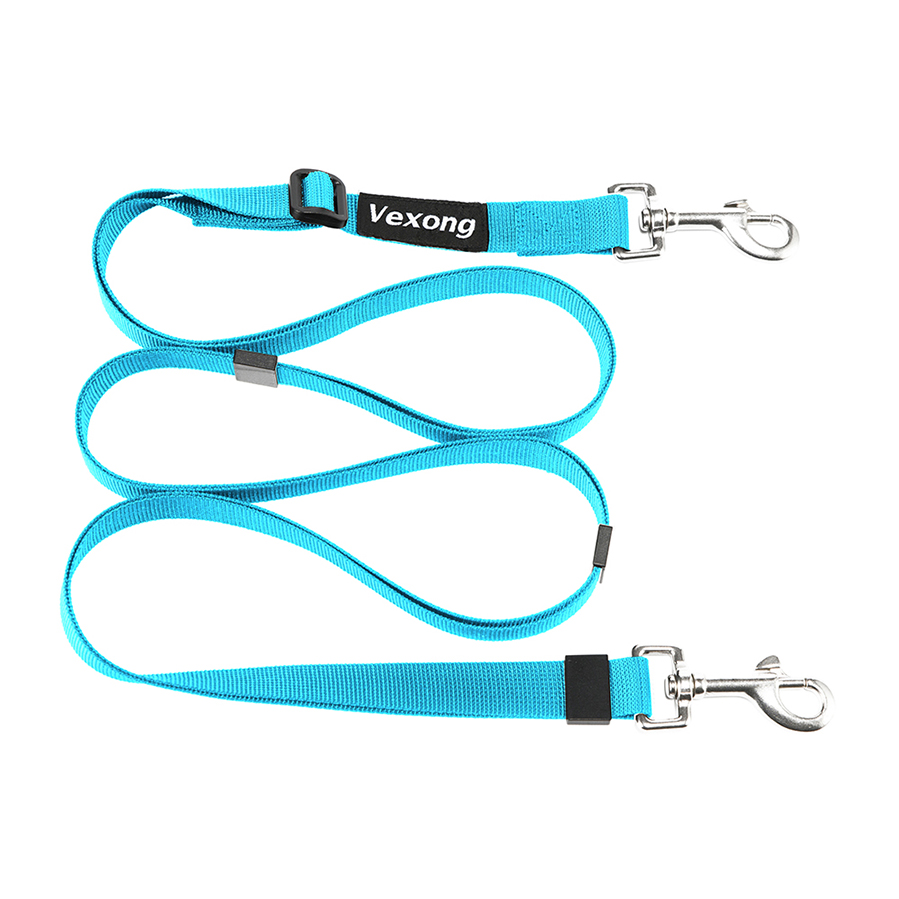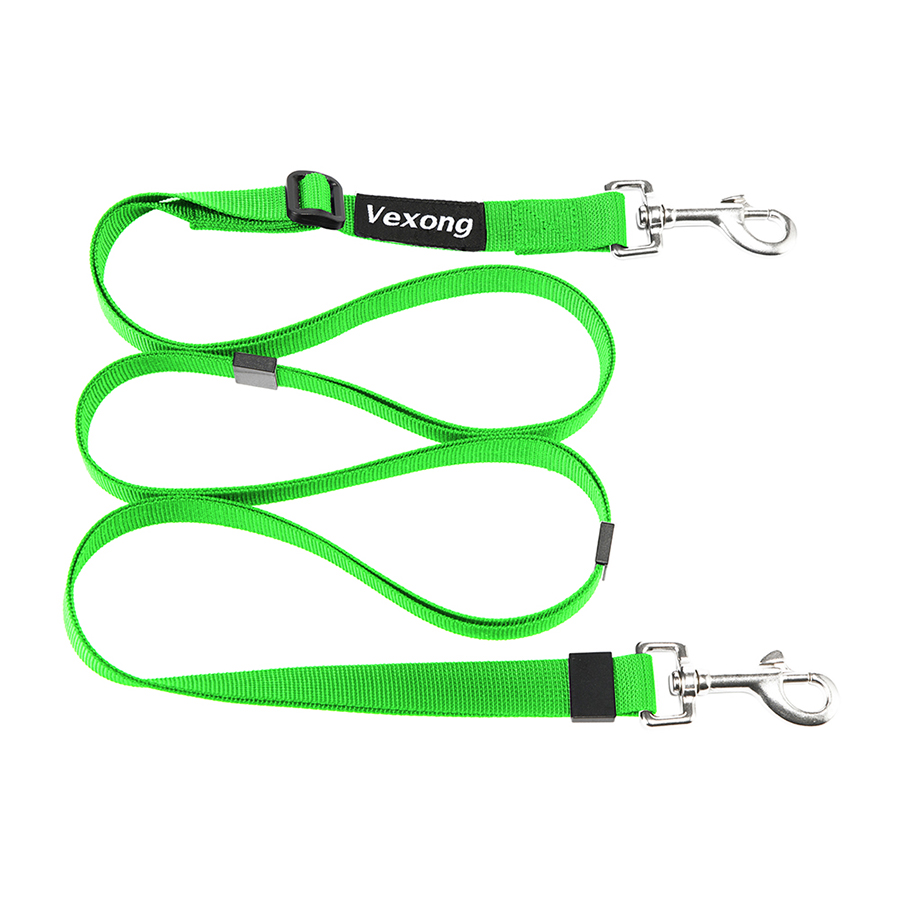 Walk 2 dogs by 1 handle!
This dog leash has bolt snap hooks on both ends, therefore you can attach it to another leash conveniently, then walk 2 dogs by one handle.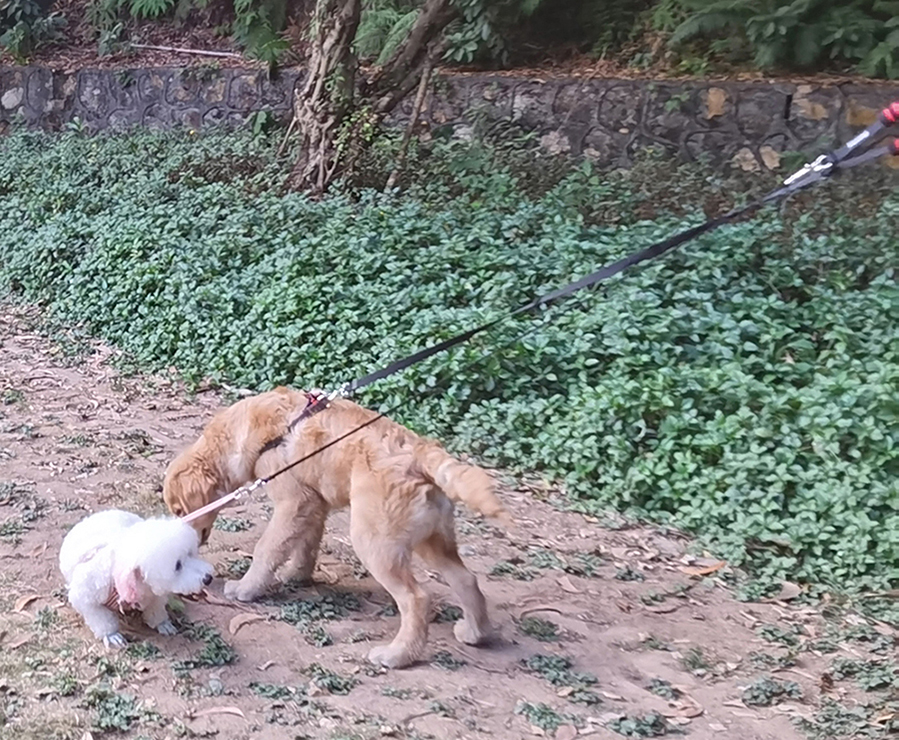 Leash Length Adjustable Between 4 FT to 8 FT
Did you ever feel that your dog leash is too long when walking him/her in crowded space or too short in open area? Just try our leash, which can be adjusted between 4 FT to 8 FT easily.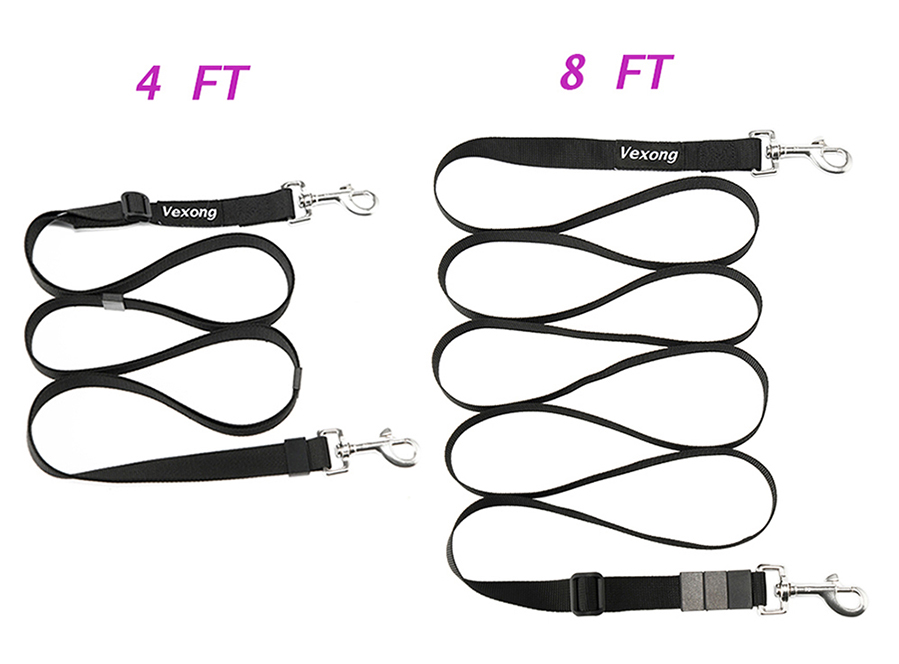 Adjust the leash length easily!
Only 4 steps to adjust the leash length.
Step 1: Move the plastic sleeve to several inches far from the clip hook;
Step 2: Move the buckle to loose leash;
Step 3: Pull the clip hook or the leash of the loose one to extend leash;
Step 4: Move the plastic sleeve back to clip hook.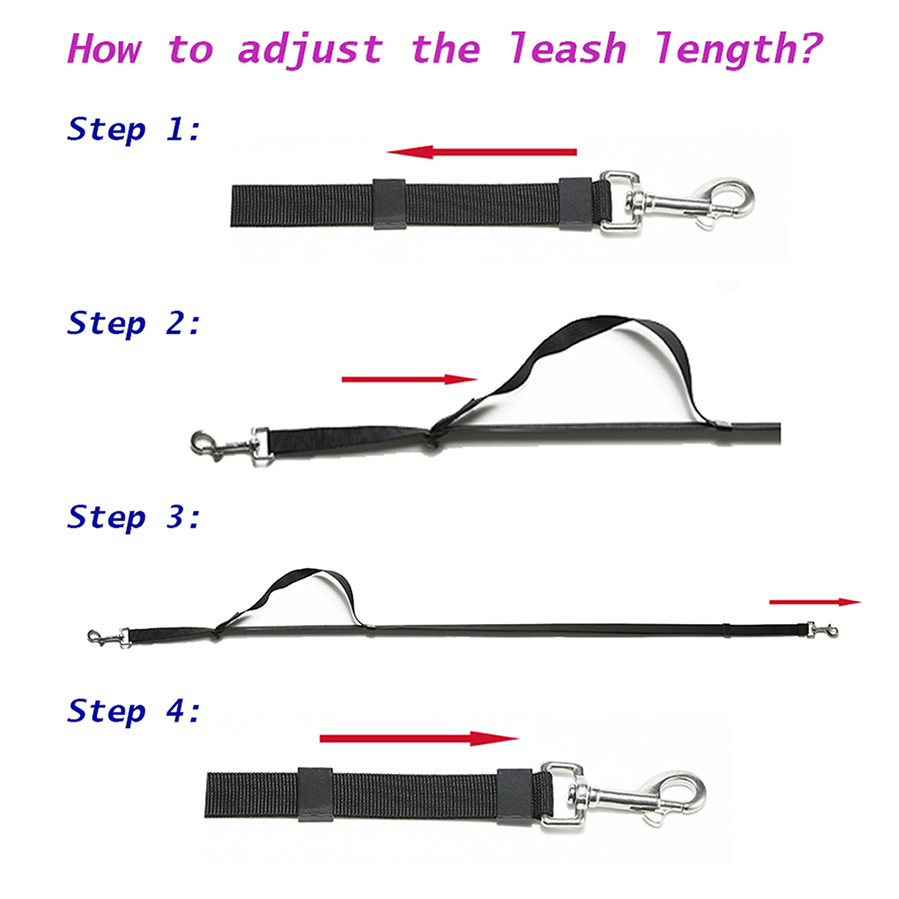 Professional design for durable and convenient!
1. 360 degree tangle-free bolt snap hooks are made by stainless steel. They are durable, heavy duty and rust proof.
2. All stitches were reinforced.
3. Buckle for adjusting the leash length. The leash can be adjusted easily to any length between 4 FT to 8 FT.
4. The dog leash is made by 3/4 inch width extra thick durable nylon leash. Can withstand 200 lbs pulling force without problem.
5. Plastic sleeves prevent tangling.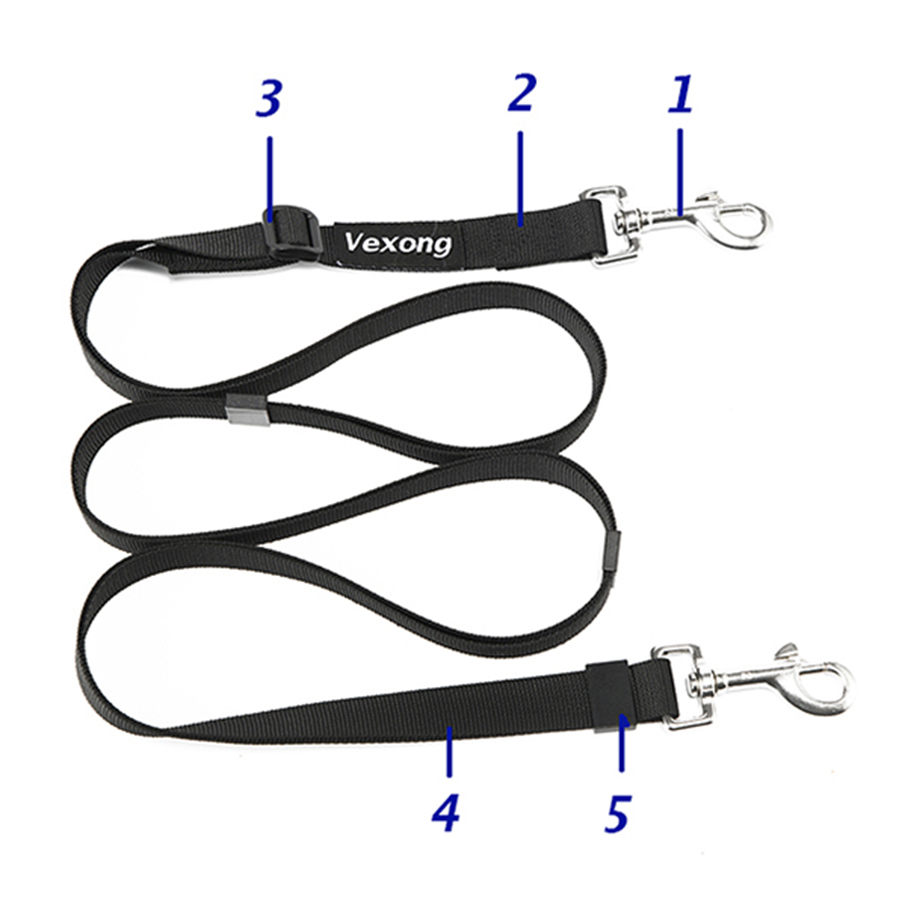 YRX Technology (Shenzhen) Co., Ltd.
Business Type:Distributor/Wholesaler , Manufacturer , Trade Company
Product Range:Pet Collars & Leashes , Clamps & Clips , Other Hardware
Products/Service:Dog Leashes , Stamping Parts , Connecting Parts , Turning Parts , Hardware Packs , Fastener Series
Certificate:ISO9001
Company Address:503, Building 5, Shunjing Garden, Ailian Community, Longcheng Street, Shenzhen, Guangdong, China


Previous: Dog Poop Bag Waste Bag